---
Board of Directors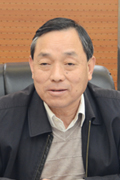 Wang Jian
Vice President of China Non-Ferrous Metals Industry Association
President of China Nonferrous Metals Industry Association Recycling Metal Branch
President's Statement
2021 is the first year of the "14th Five-Year Plan". The nonferrous metal industry must base itself on a new development stage, implement new development concepts, and build a new development pattern. The recycling metal industry is an important part of the nonferrous metal industry and an important industry to promote the construction of ecological civilization. Improving the level of the recycling nonferrous metal industry is an important measure for the nonferrous metal industry to achieve carbon peaks. The recycling nonferrous metal industry will usher in a major development opportunity. He suggested that the recycling nonferrous metal industry should further improve its resource security capabilities, strengthen its scientific and technological innovation capabilities, give full play to its carbon reduction advantages and potential, and make due contributions to the construction of an economic system with green, low-carbon and circular development.
---
Secretariat

Wang Jiwei
Vice President & Secretary General of China Nonferrous Metals Industry Association Recycling Metal Branch
Secretary General's Statement
The total volume of Chinese recycling nonferrous metal products has exceeded 10 million tons, and its value of industrial production has exceeded RMB 400 billion for two straight years, ranking No. 1 in the world in terms of industry scale. China now is the largest manufacturer and consumer of recycling nonferrous metals as well as the largest importer of scrap metals in the whole world.
As an important part of Chinese nonferrous metal industry, Chinese recycling nonferrous metal industry has made great contributions to China's economy and society, and has provided diversified products and services to various industries such as manufacturing, architecture, communication and transportation.
Chinese recycling nonferrous metal industry has brought more job opportunities for the society while creating fortunes and values. For years, millions of workers from both urban and rural areas have been collecting and recycling scrap metals, making positive contributions to China's nonferrous metals recycling.
Nonferrous metal recycling has now become one of the most significant industries in the world and has attracted worldwide attention. It is a fact that products made of nonferrous metals with no service life need to be recycled almost everyday from almost every industry and every family.
Meanwhile, as the contradiction between the sustained economic and social development and the emerging of environmental protection is growing, only through ongoing innovation in the recycling and reprocessing of nonferrous metals can a sustainable development of economy and society be guaranteed.
As an important partner in the global nonferrous metal scrap industry, China's recycling nonferrous metal industry wishes to establish cooperation with all other countries in the world to promote highly efficient regeneration of global resources while enhancing high-efficiency resource application in China, and to make significant contributions to protecting our green home.
---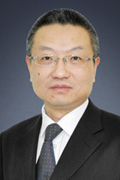 Liu Wei
Vice President of China Nonferrous Metals Industry Association Recycling Metal Branch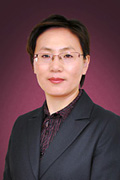 Zhang Lin
Deputy Secretary General of China Nonferrous Metals Industry Association Recycling Metal Branch



Li Bo
Deputy Secretary General of China Nonferrous Metals Industry Association Recycling Metal Branch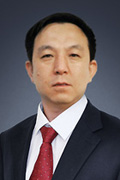 He Zhiqiang
Technical Director of China Nonferrous Metals Industry Association Recycling Metal Branch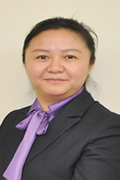 Liu Jiaojiao (Joanne)
Assistant to Secretary General of China Nonferrous Metals Industry Association Recycling Metal Branch